THE HALIFAX MK III IN 1945
Reconstructed in Elvington by British and Canadian teams
The new Halifax in Elvington on June 1996
The Halifax "Friday 13th" choosen by Canadian team to be reconstructed
Back side of the Halifax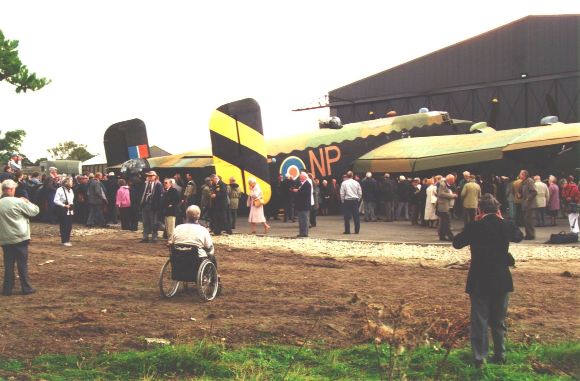 Bomber place - When looking at the target, he was lying on the floor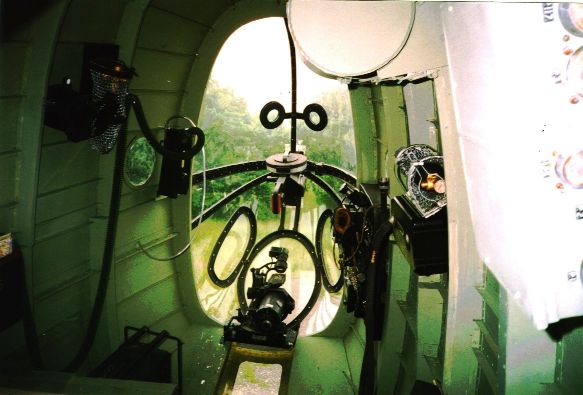 Navigator's place

Notice the "H2S" radar on the left and the "GEE" box on the right.
Pilot place, and location to go to the plane's nose (bottom right)
Narrow place for the rear gunner.
Hercule' s engine - 14 cyl. double star - Total of 6480 HP for 4 motors
The Halifax nearly finished in Elvington
Raphaël Masson (left) and Alexandre Barte (right)
Top gunner and rear gunner Halifax "L"
Max Veauvy, 3rd son of Captain in Elvington
François Veauvy, Captain François Veauvy's grandson (in red), in front of the Halifax in Elvington
Raphaël Masson, Alexandre Bart and François Veauvy in Elvington
* * * * *